All schools in England must provide swimming instruction either in Key Stage 1 and/or Key Stage 2.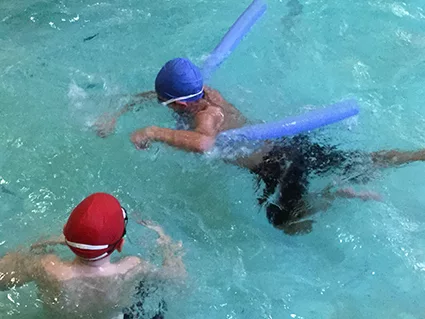 In particular, children will be taught to:
swim competently, confidently and proficiently over a distance of at least 25 metres
use a range of strokes effectively [for example, front crawl, backstroke and breaststroke]
perform safe self-rescue in different water-based situations
Swimming Kit
You will need to provide your child or children with appropriate swimming kit which is clearly labelled and contained in a waterproof bag.
This should consist of swimming costume or swimming shorts/trunks, towel, swimming hat, goggles (if required).
If it is sunny/hot weather, please apply water resistant sun cream that will last before your child comes to school. You may also wish to provide additional sun cream that can be applied after swimming.