Welcome to Aycliffe Drive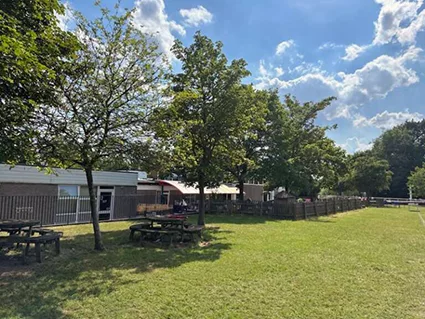 Aycliffe Drive Primary is a community school, with a nursery and pre-school, serving Grove Hill and the surrounding areas. We have 330 pupils ranging in ages from 3 to 11.
We provide a safe and happy environment where the children can strive to be their very best. The school has a family feel with many ex-pupils choosing to send their own children here.
If parents require a paper copy of any of the information on our website, please contact the school office.
Welcome letter from Headteacher
Dear Parents and Carers,
Welcome to Aycliffe Drive Primary School website which is designed to provide information for parents and other interested parties who wish to get a real feel for our family orientated school. If you require further information please contact the school office on 01442 973174 or email admin@aycliffedrive.herts.sch.uk
There are a great many reasons why Aycliffe Drive is such a special place in which your child can learn and grow. Firstly, Ofsted rated our Early Years Foundation Stage Outstanding and we were given a good judgement in all other areas in July 2019. Our children thrive during their time at our school and leave in Year 6 having made excellent progress and in most years achieving SATS results well above national average.
I am very proud to lead such a dedicated and loyal team of teachers and support staff who work tirelessly to make our pupils' time at Aycliffe Drive happy, memorable and productive. The very low mobility among staff contributes towards the consistent ethos of high expectations in a warm and supportive environment that is a key feature of our school.
The stunning learning environments in all of our classrooms and outdoor areas are praised by visitors and the Local Authority had graded many areas including the Foundation Stage and Forest School as excellent settings.
We are extremely proud of our school and strive to ensure continuous improvements in the building and environment. In 2017-18 we have had extensive building projects resulting in a new roof, fascia and heating. We had new windows fitted throughout the school in Spring Term 2019.
Our highly skilled staff work very hard to provide an innovative, creative and imaginative curriculum which provides the potential for all children to achieve their very best and the very best is what we expect at Aycliffe Drive.
We are as always very happy to welcome visitors to our school.

Mrs Maria Green
Head Teacher