'Carnival of the Animals' by Saint – Saens
We listened to the music and painted pictures to go with the animals.
We made fish and tortoises using tissue paper.
Then we created a dance to go with 'The Aquarium', using scarves to help.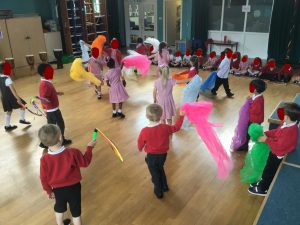 We made elephant music using djembes and xylophones.